ENJOY THE PERFECT BITE
whenever you want, wherever you want and however you want.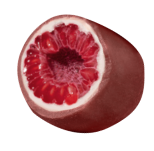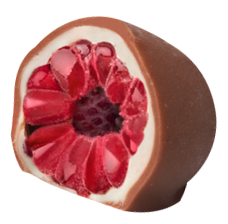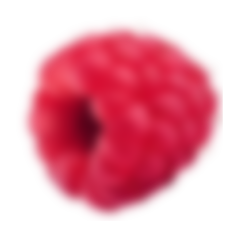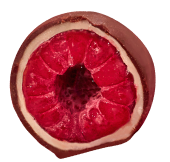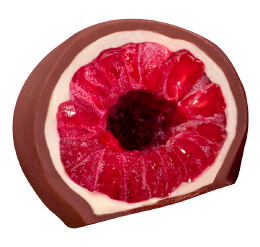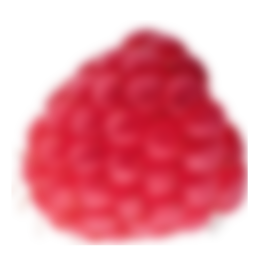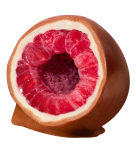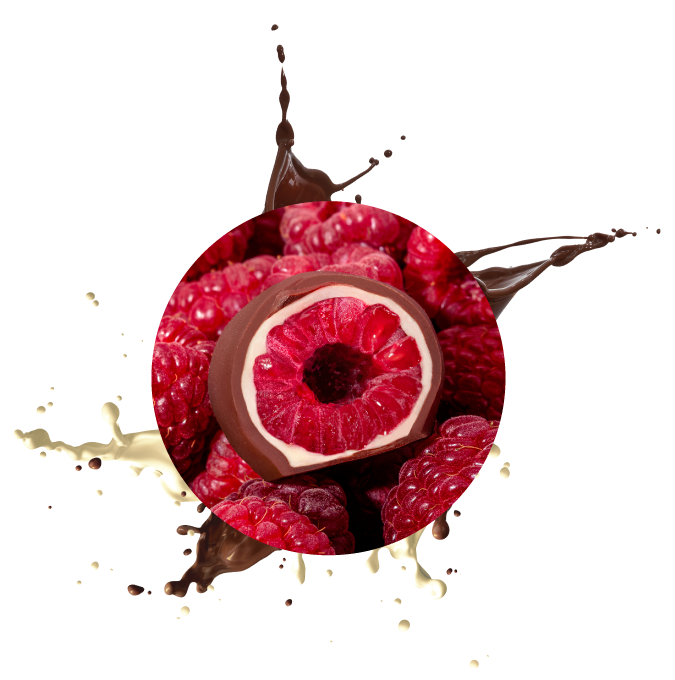 Franuí fixes everything…
Even Mondays!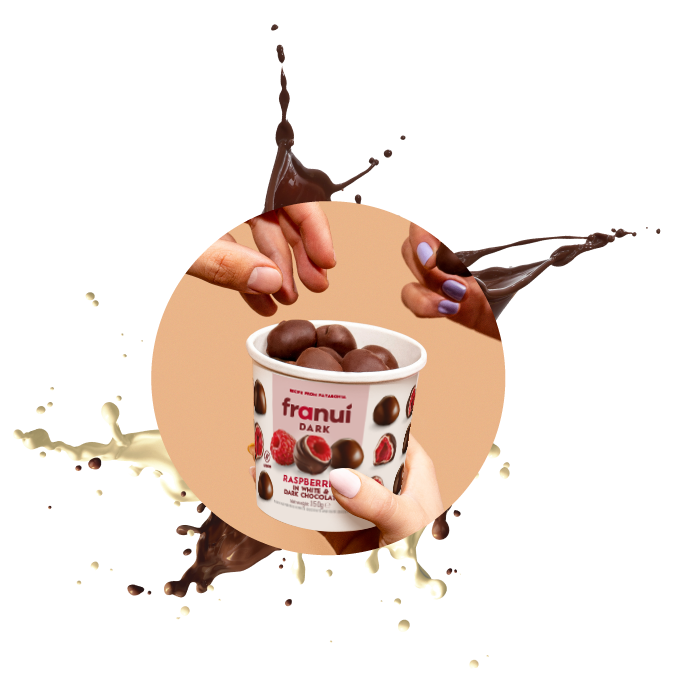 Indulge yourself and get on with the week,
it's Tuesday already.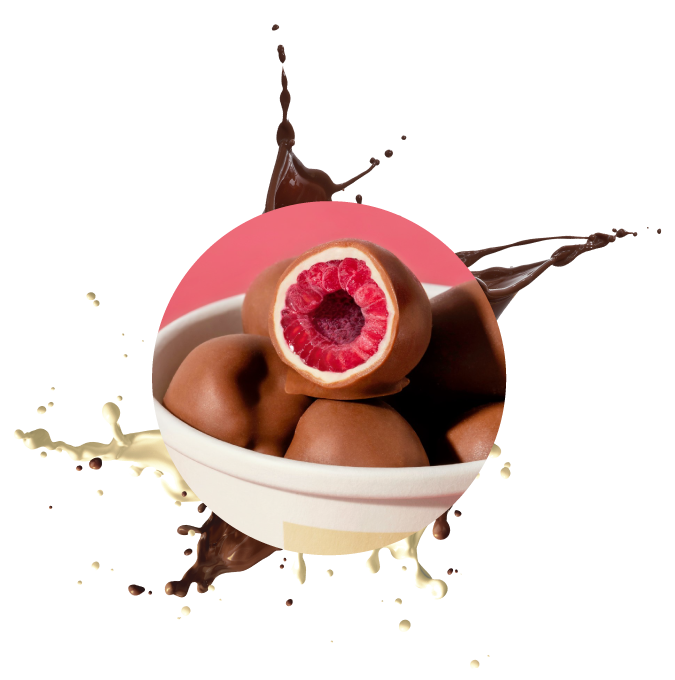 Nothing better
for a mid-week break than ordering Franuí.
We bring it to your home!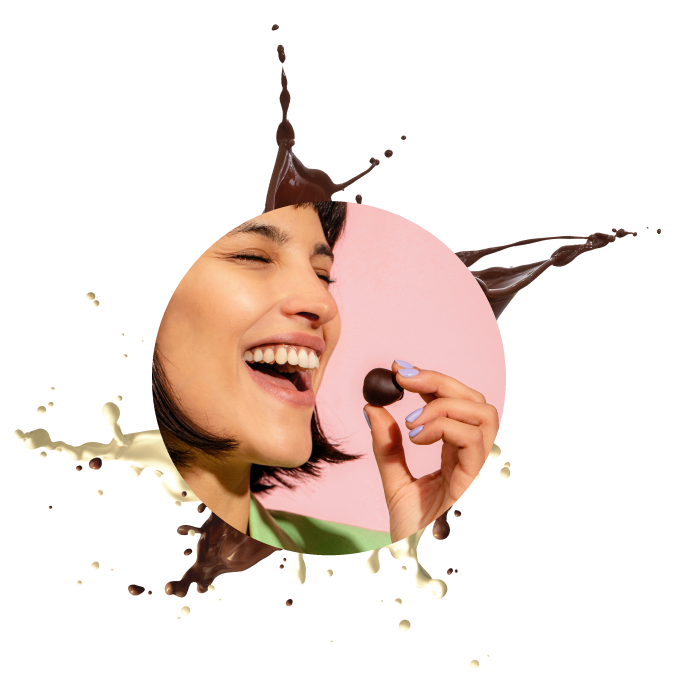 It's Thursday already.
You can feel the sweet and savory taste of the weekend.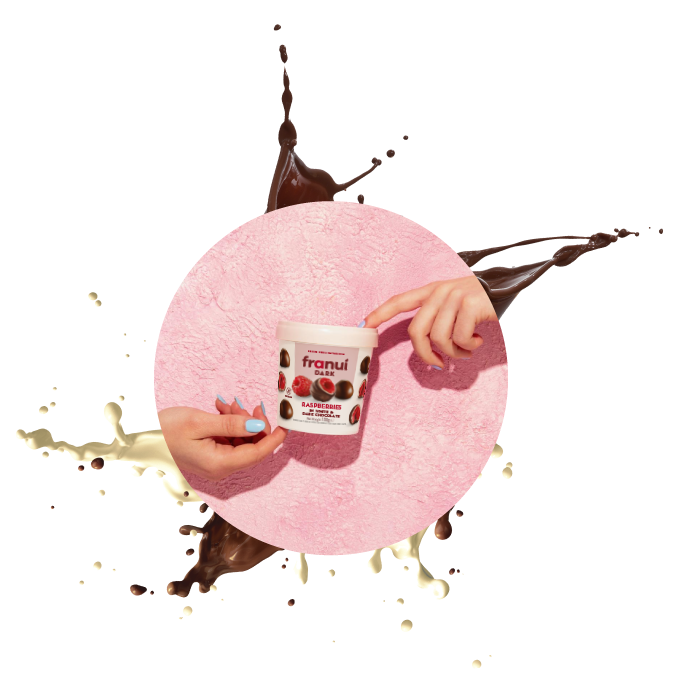 We're sorry to make you crave like this,
but it's Friday
and your body is asking for Franuí!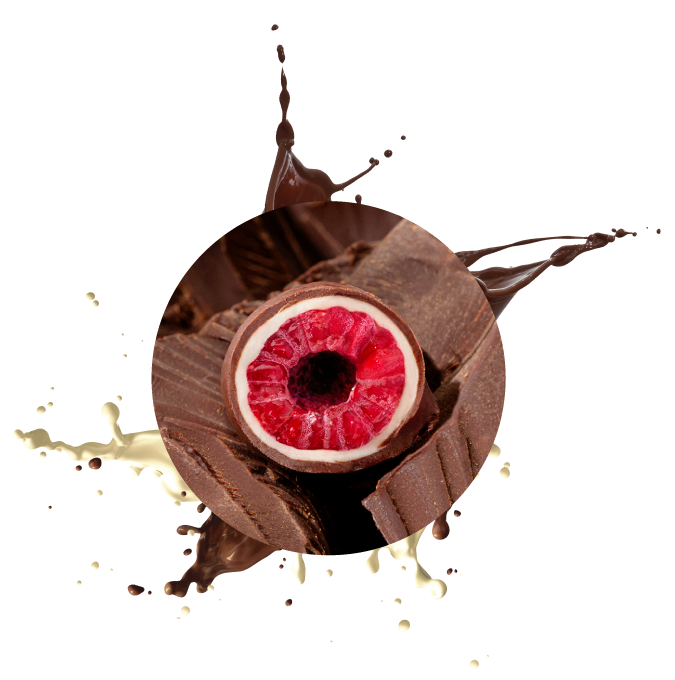 Today it's Saturday,
let yourself be tempted, you deserve it.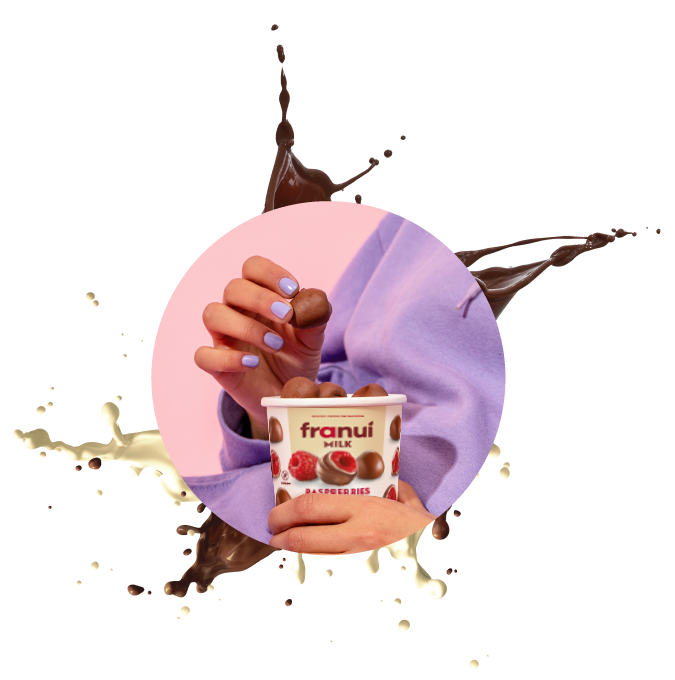 Hey Sunday:
Relax, disconnect and grant yourself a #FranuíMoment of pure pleasure.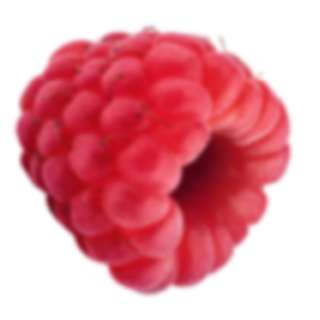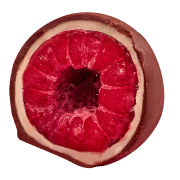 I'M CLOSER THAN YOU THINK
If thinking about me excites you, imagine eating me.
Find our points of sale here.
SEE MORE

+
I'M
The perfect combination between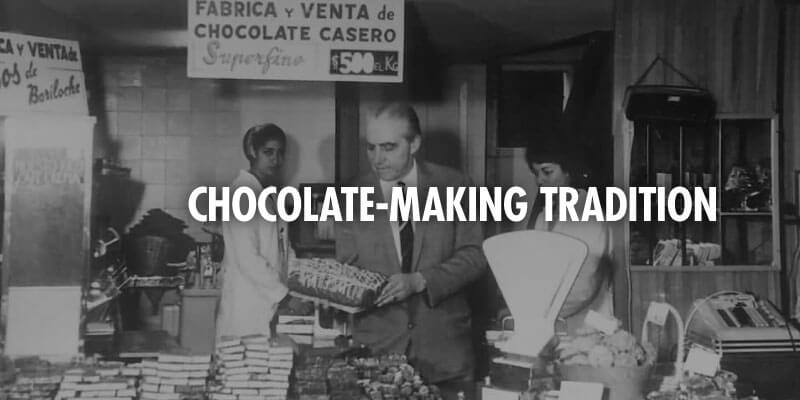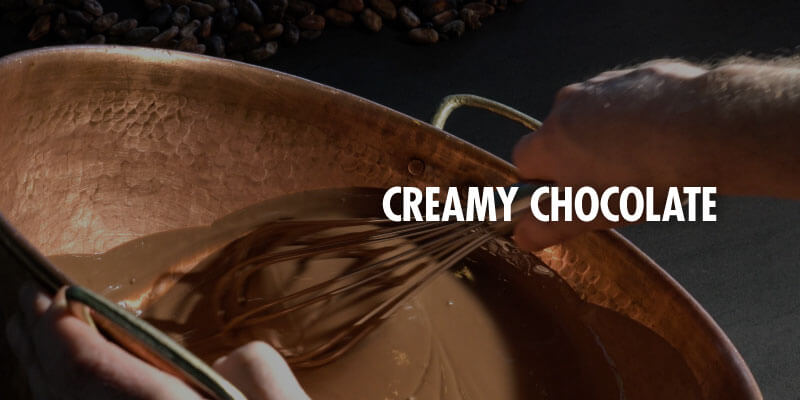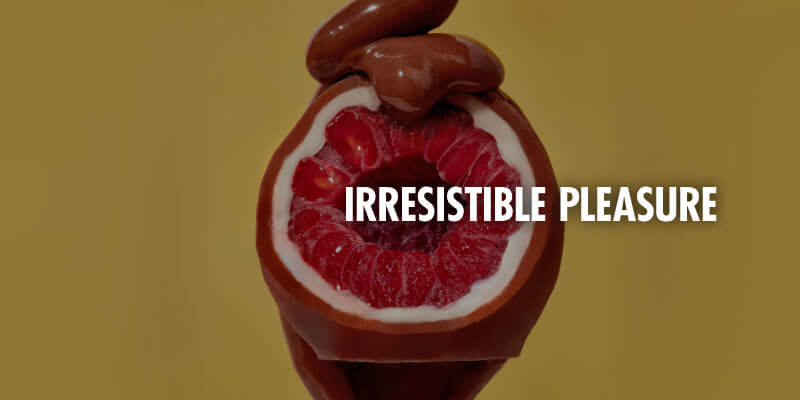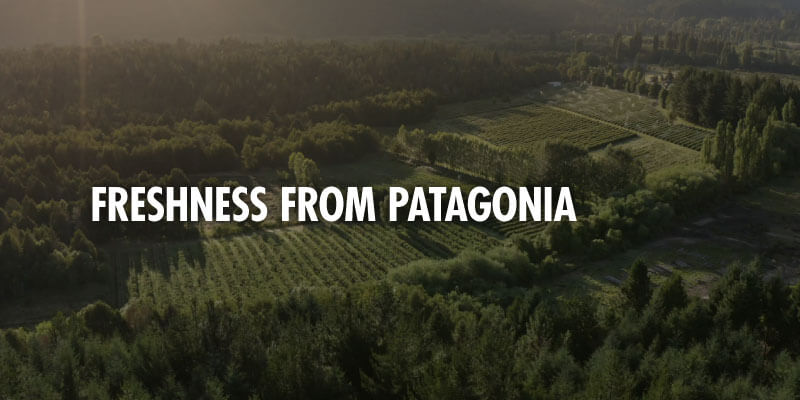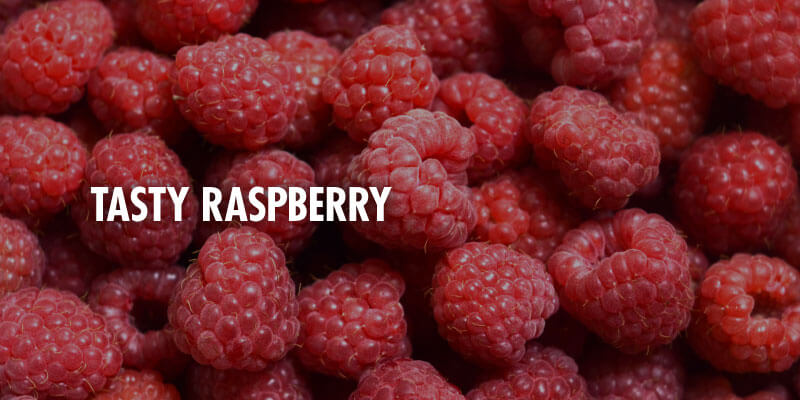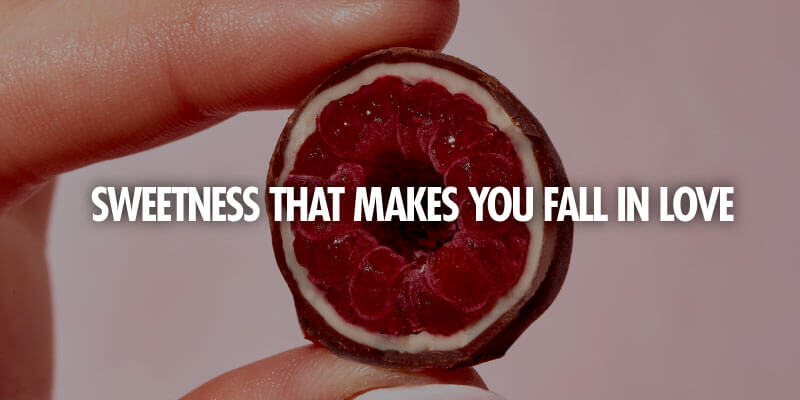 I don't need filters, what you see is what you eat.
DISCOVER ME
WHAT FLAVOR WILL I DELIGHT YOU WITH TODAY?
Vote and help me find out my best version.
17302
Thanks for participating!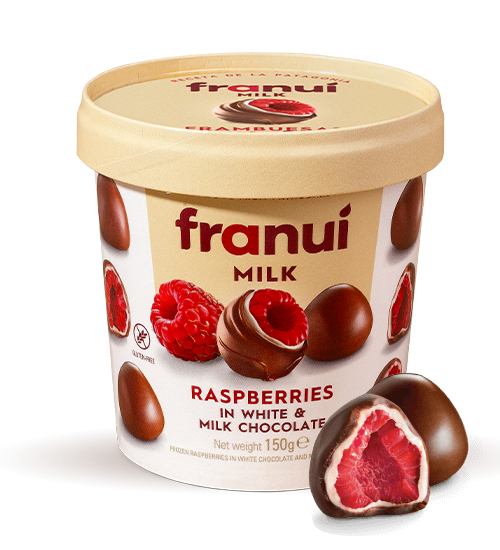 Milk Chocolate Franuí
8493
Thanks for participating!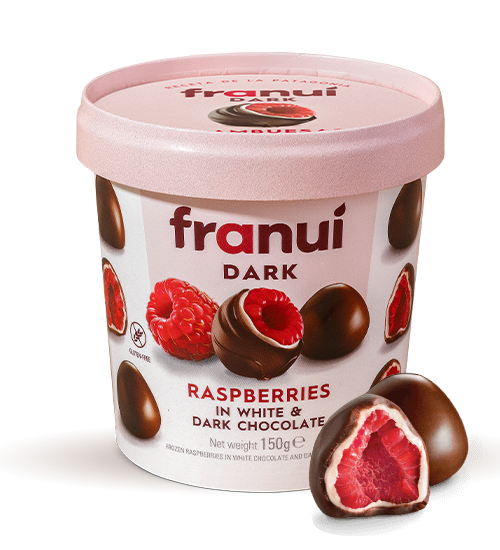 Dark Chocolate Franuí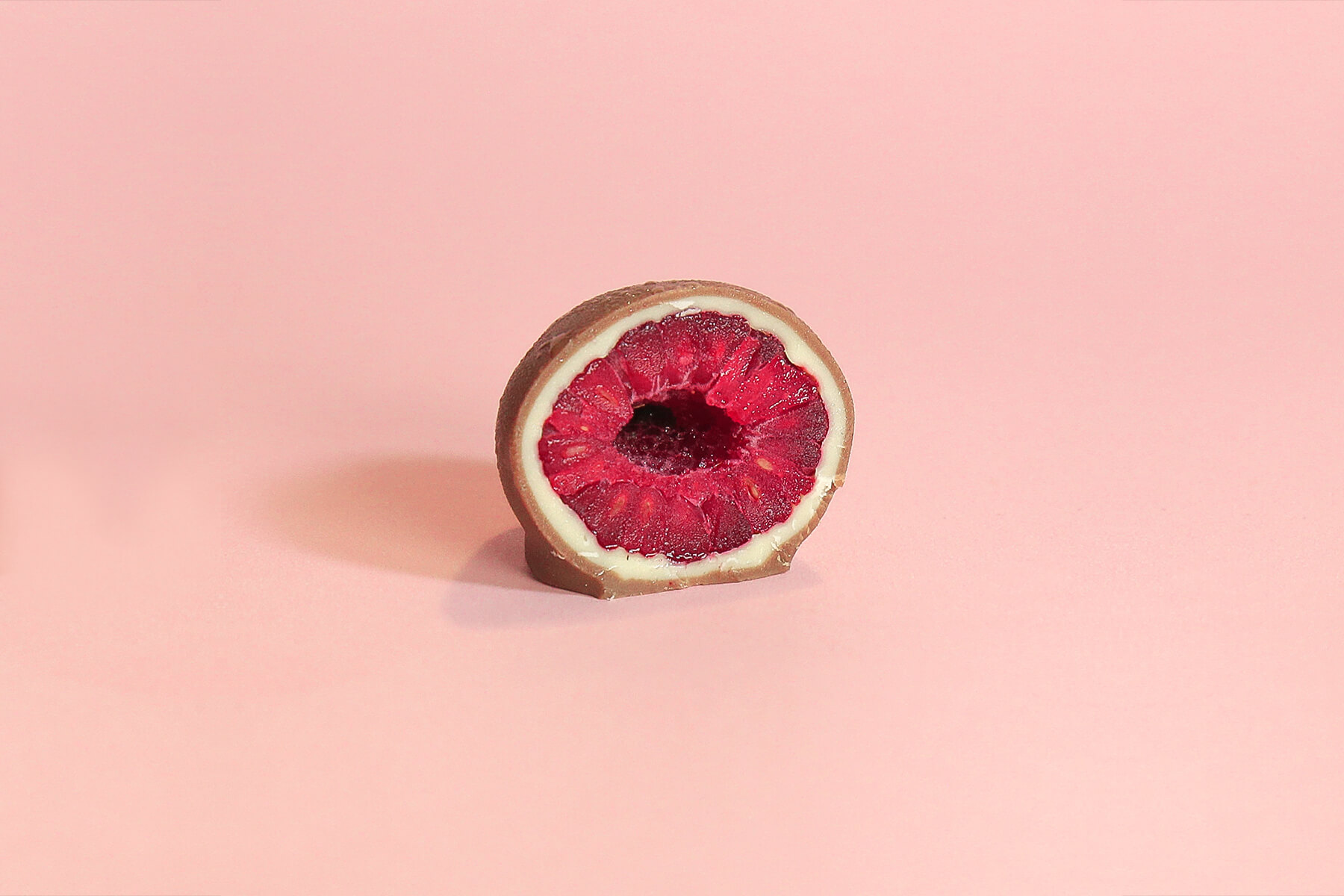 WAIT, THEREFORE I AM
Why do I recommend you to wait for 60 minutes before eating me?
Who said I am just for dessert?
ENJOY ME WHENEVER YOU WANT, WHEREVER YOU WANT AND WITH WHOEVER YOU WANT.
Franui
I'd like to meet you, tag me in your #FranuíMoment and leave me a nice message. Come on, I'm reading you:
Life before Franuí? I don't remember it, unbelievable!
The best invention for those of us who love chocolate and raspberries