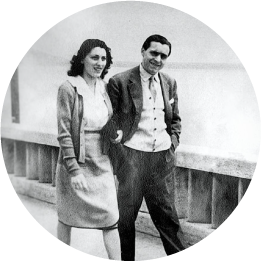 1939
Grandfather Aldo made chocolate and ice cream in Torino, Italy.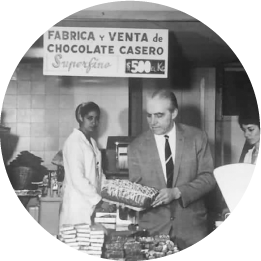 1948
He migrates to Argentina and establishes the first chocolate shop in Patagonia.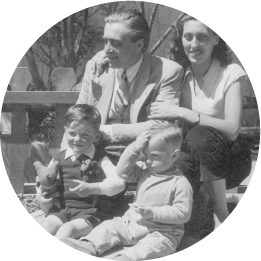 1950
Diego Fenoglio, future creator of Franuí, is born.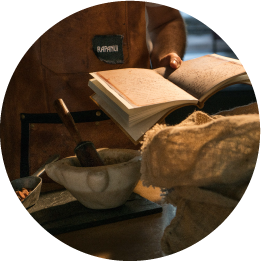 1969
Diego, Aldo's son, takes over the chocolate shop after his father passed away.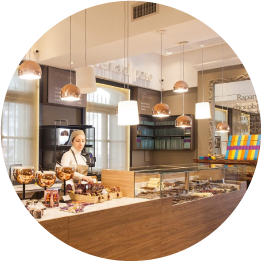 2011
The company opens its second store in Buenos Aires, Argentina.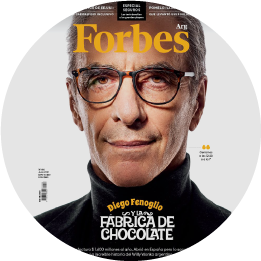 2013
Franuí is born: On his way home, Diego thinks about what to do with so many raspberries growing in his garden in Patagonia and comes up with the idea of dipping them in two chocolates, milk chocolate and white chocolate.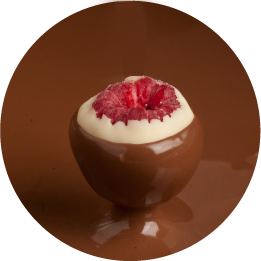 2014
Franuí launches a second flavor, white chocolate and dark chocolate.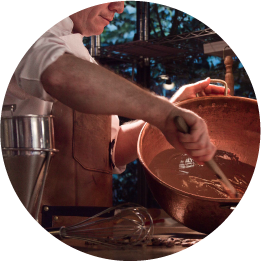 2017
Construction of a factory in Valencia begins with the intention of globalizing the brand.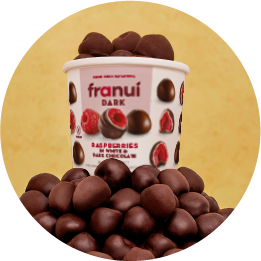 2O18
Franuí begins to be sold in large supermarkets and retail.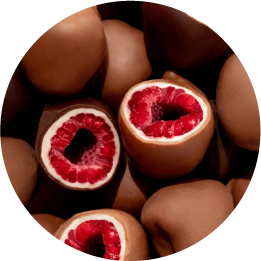 2020
Franuí begins to be produced in Valencia, Spain, by July and marketed at the end of the year in Spain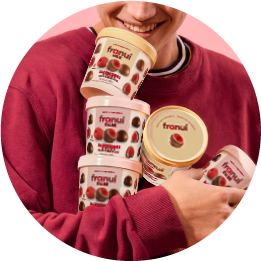 2021
Franuí is sold in Spain, Italy, France, Austria and Germany.